"Babuji remained all his life as a lotus in the mud of politics, a saint while in power and a yogi amidst the worldly affairs. His vision & thinking was Gandhian and his hunger was always to help his powerless and poor brethren and save them from injustice."
Great freedom fighter and Gandhian leader, Babu Mool Chand Jain's birth centenary was celebrated at his workplace/hometown Karnal on 23rd August, 2015 at the magnificent Dr. Sundresan Auditorium of National Dairy Research Institute (NDRI), Karnal.
Prof. Kaptan Singh Solanki (Governor of Haryana, Punjab and Chandigarh) was the chief guest and the day was presided by renowned social worker and freedom fighter Prof. Ramjee Singh (Ex MP & Ex VC). Smt. Kavita Jain (Local self government minister, Haryana) and Smt. Kiran Chopra (wife of the local MP Sh. Ashwin Chopra) were the two guest of honor (read complete speeches and memorial messages by invited guests and others here). The program included welcome of the esteemed guests by the Birth Centenary Committee, cultural program by the students (DPS, Karnal) and family members, prize distribution to the winners of family quiz and inter-college declamation contest, fancy dress show (based on Indian Freedom Movement), honoring the freedom fighters or their widows and conferring award and certificates of excellence to social workers and activists. To honor and celebrate Babuji's abiding contribution to the state of Haryana, at the behest of Haryana Government in 2015, Industrial Training Institute (ITI), Karnal and a local road have been named after Babuji.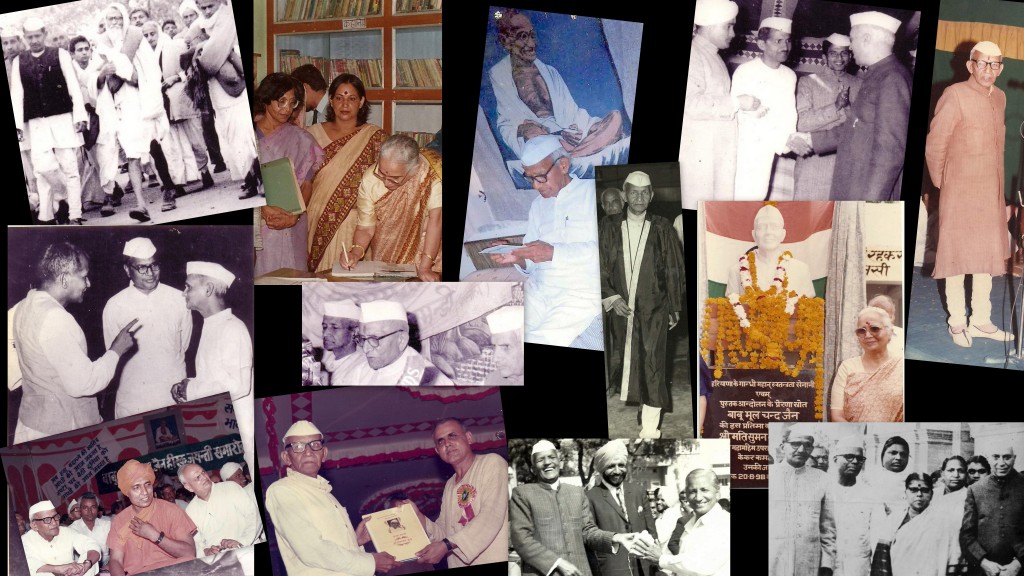 ©2015 BMCJ Any material on this website may not be published, broadcast, rewritten or redistributed without prior written permission.